What we do
We at Osprog CREATE the tools to improve management. We make satellite programs to connect with the Enterprise Resource Planning (ERP) systems. We produce software programs, administer applications and provide the most cutting edge technology for your company.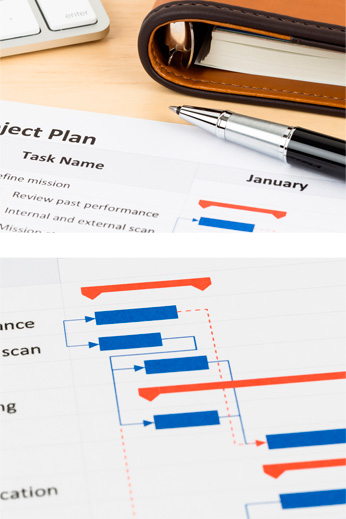 01

Production control

With desktop and web applications and our specialised programming, we plan the work orders and perform real time follow up of the production status.
Plant control in real-time to record production, incidents, defects, etc. through touch screen terminals.
Management and follow up of the manufacturing orders.
Finite loading planners with lead time by phases, centre loading and Gantt chart.
Calculate purchasing and manufacturing needs.
Material and labour cost controls in real time.
Management of worker premiums and output.
Product recovery orders.
Management of exterior workshops.
Machine and employee saturation.
Versatility in the workplace.
Controls for methods and times.
Links with automated centres.
Preparing machines, tool structures and calibre management.
Basic and preventive maintenance of machines and damage control.
Internal messaging and productive process notifications.
Evaluating compliance of supplier terms.
Productivity and management indicators.
Digitalising documentation.
CMI according to the clients' needs.
Integrating production to your ERP.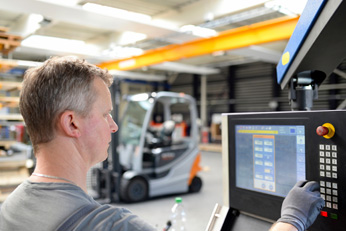 02

Warehouses

We manage warehouses with the dynamic location system and with real-time stock need requests.
Managing dynamic warehouses.
Optimising requests to the warehouse according to the plant's needs in real time.
Product traceability.
Labelling in storage, semi-finished and finished products.
Kanban electronics.
Packing list management.
Tools to optimise tube-cutting to minimise waste.
Inventories and assessments of the final product and products under production.
Linking stocks and movements with your ERP.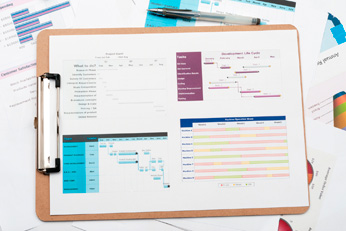 03

Quality

Quality is in everything we do. Furthermore, we manage quality certificates, we identify defective products and predict the unpredictable.
Find plant defects.
Workplace guidelines.
Self-control guidelines.
FMEA guidelines.
Quality alert management and follow up.
Quality certificates.
Quality indicators and statistics.
Management of supplier, internal and client Non-Conformities.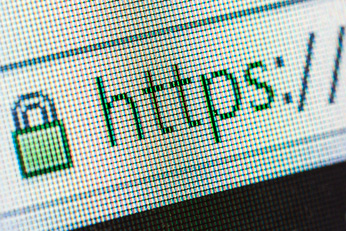 04

Safety

We maintain safety control at the plant level, via evaluation indicators and controls, which allows us to accurately monitor the entire process and prevent accidents.
Safety control at the plant level.
Management and follow up on safety alerts.
Safety indicators and statistics.
Evacuation controls.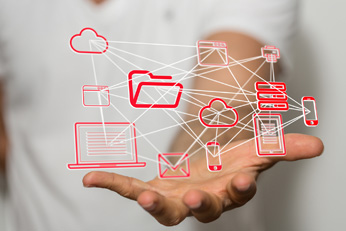 05

Experience

We're backed by over twenty years' experience. We have worked with all types of teams and sectors. We take challenges head-on and provide the best solution.
Manufacturing project management.
Technical office project monitoring.
Quality control (spectrometry, fusion, hardness, etc.).
Core management.
Document management (0 paper).
Task control through mobile devices.
Presence and access management.